Are you getting married in Munich, Upper Bavaria or even abroad?
Congratulations! On the one hand, we congratulate you on finding the right match in love and on the other hand, with us at your side, you have a professional partner who will provide your wedding with the festive setting that this very special day deserves.
Are you getting married in Munich, Upper Bavaria or are you planning a wedding celebration abroad? No matter where you want to crown your union: We will accompany you on the way to an extraordinary event, according to your wishes and ideas.
Convince yourself of our high-quality all-round service: from the first consultation with an individual rehearsal dinner to detailed planning and perfect implementation with our catering, we will ensure that your dream weddng becomes an unforgettable experience for you and your guests.
We give you our yes-word on that!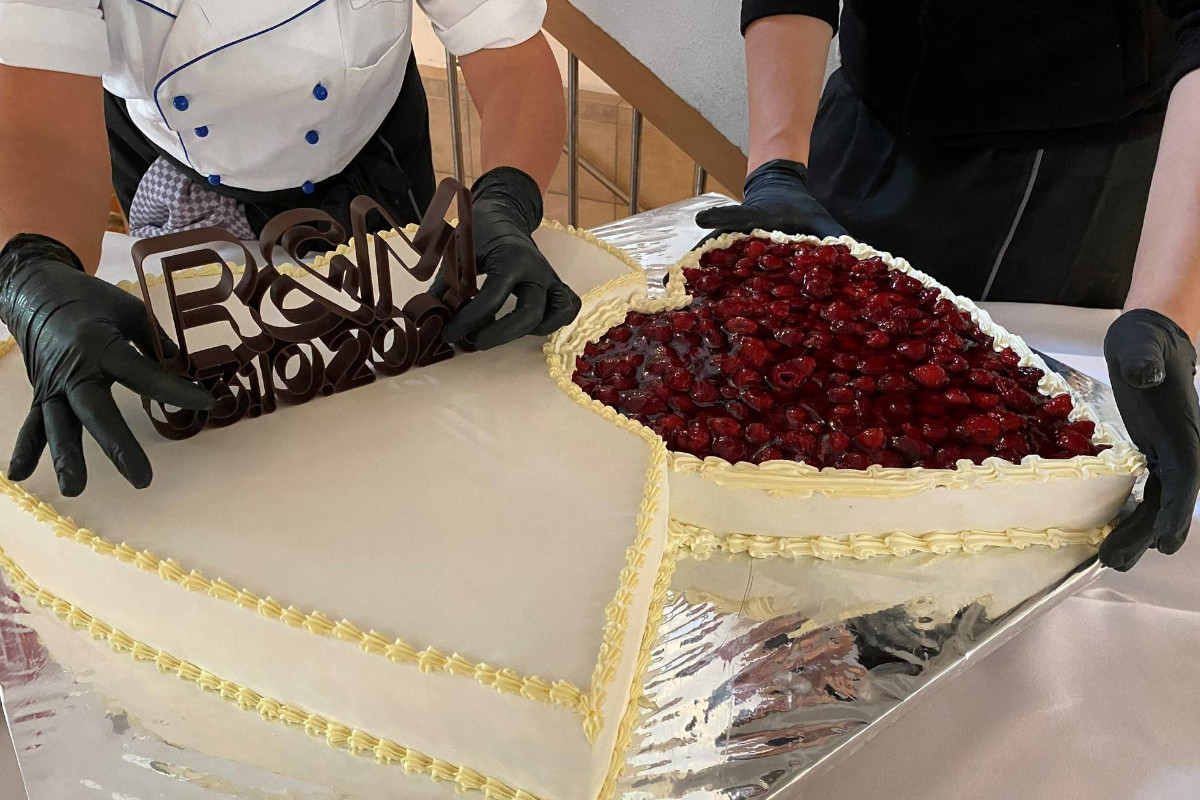 event to rent – Die Hochzeitsgestalter is your experienced partner for wedding catering in Munich: For over30 years we have been offering couples tying the knot first-class catering combined with high-quality all-round support for the wedding of their dreams. We show you a wide range of fancy locations, put together exclusive menus or buffet arrangements for you, offer first-class drinks and, if you wish, take care of the entire decoration, as well as the service of your celebration – so that no wishes remain unfulfilled for you and your guests.
These are just a few aspects of our extensive range of services that we offer you when you get married and celebrate in Munich or Upper Bavaria. It is a matter of the heart for us that you can fully concentrate on the most important thing on and even before your big day: Your dream wedding!
Are you getting married in Munich or the surrounding area? We take care of the planning and realization of your celebration – according to your wishes!
The advantages of our all-round carefree package for your marriage in the Munich area
In order for weddings to become an incomparable event, a precise organization is required beforehand, which takes into account all things down to the smallest detail to ensure that everything runs smoothly. You can rely on our many years of experience. We have already planned, accompanied and carried out countless dream weddings – and turned them into a brilliant event.
With us you have a professional contact person on whom you can rely 100 percent. We understand our craft, always put your individual wishes in the foreground and show you at every stage of the planning that the organization of your wedding is in the best hands. If you are getting married in Munich or the surrounding area, you can rely on our competence and passion. Standard was the day before yesterday. With us you may draw from the full. We provide our customers with comprehensive and high-quality services from a single source. Our team is always highly motivated to provide you with the best solutions. This is how we contribute to making this day the most beautiful in your life.
Satisfaction as top priority
Planning – Execution – Follow-up: Our team already supports you in the planning phase and also ensures on the wedding day that everything runs smoothly and to your complete satisfaction.
Catering: Making getting married a taste explosion
In Munich, Bavaria, all over Germany and worldwide, food and drink are probably the most important components of a celebration. This is what all guests will remember and this is also how many people measure the quality of a celebration.
We serve high-quality food at your event, accompanied by corresponding wines and a refined selection of beverages. Of course, we will be guided by your ideas – whether you prefer rustic, exquisite or creative dining is up to you. You decide with which menu or buffet we may spoil your guests and you as the bridal couple.
Location: fairytale castle or natural estate?
There are places where happiness can be felt immediately. We will find this place for you and advise you on the choice of location. We have years of experience with wedding events and know a variety of different venues in Munich, Upper Bavaria and other European countries. Whether a magnificent stucco hall or an exotic greenhouse, a historic castle or a rustic barn, a fancy vaulted cellar or a modern industrial loft – we are sure to have the right location for you and will take care of the reservation in a timely manner.
Decoration & equipment: The ambience must be right
We think outside the box. In order to set the perfect scene for your event, we can also take care of the appropriate table and room decorations on request. Here, sure instinct is required, which is why we work together with the best florists, provide you with our high-quality china and cutlery as well as fine glasses, and are also happy to supply the matching furniture as well as chic lounge furniture. The selection is large: from rustic to modern and from classic to fancy, we have the right equipment for every ambience and style. Thus, getting married in Munich becomes the perfect experience.
Supporting program & technology: Everything perfectly organized
Weird solo entertainer at the microphone? Not with event to rent! If required, we will of course organize a varied entertainment program that perfectly suits you and your guests and caters to every taste. We know unique artists and take care of professional event technology. An atmospheric supporting program is the icing on the cake of your celebration.
Get married in and around Munich with event to rent: This way your wedding will be
Benefit from our individual all-round service: Leave the planning and organization of your wedding in Munich or in the surrounding regions to experts. We will ensure an unforgettable celebration that will make the most beautiful day of your life even more beautiful!
Convince yourself of our competence and arrange a first meeting to get to know us. We will be happy to advise you and look forward to your call on +49-(0) 8024 92892, or contact us via the contact form or by e-mail to info@eventtorent.de.