You would like to rent a location in Munich or the surrounding area?!
You are planning a company event, a private event or a wedding? You are missing a suitable venue for your project? We are there for you. In Munich & surroundings we know a huge selection of different venues, so you can rent the optimal location.
Should your celebration be rather rustic and cozy or should it take place in a magnificent ambience? We will help you to find exactly the right venue for your event from the multitude of offers. Our experienced team will advise you on what requirements the location should have specifically for your event and will work with you to find the perfect solution:
for any number of guests …
for any thematic setting …
whether Munich city or rural surroundings …
whether classic, modern, minimalist or extravagant …
With our support you will discover the perfect location for rent in the entire Munich area.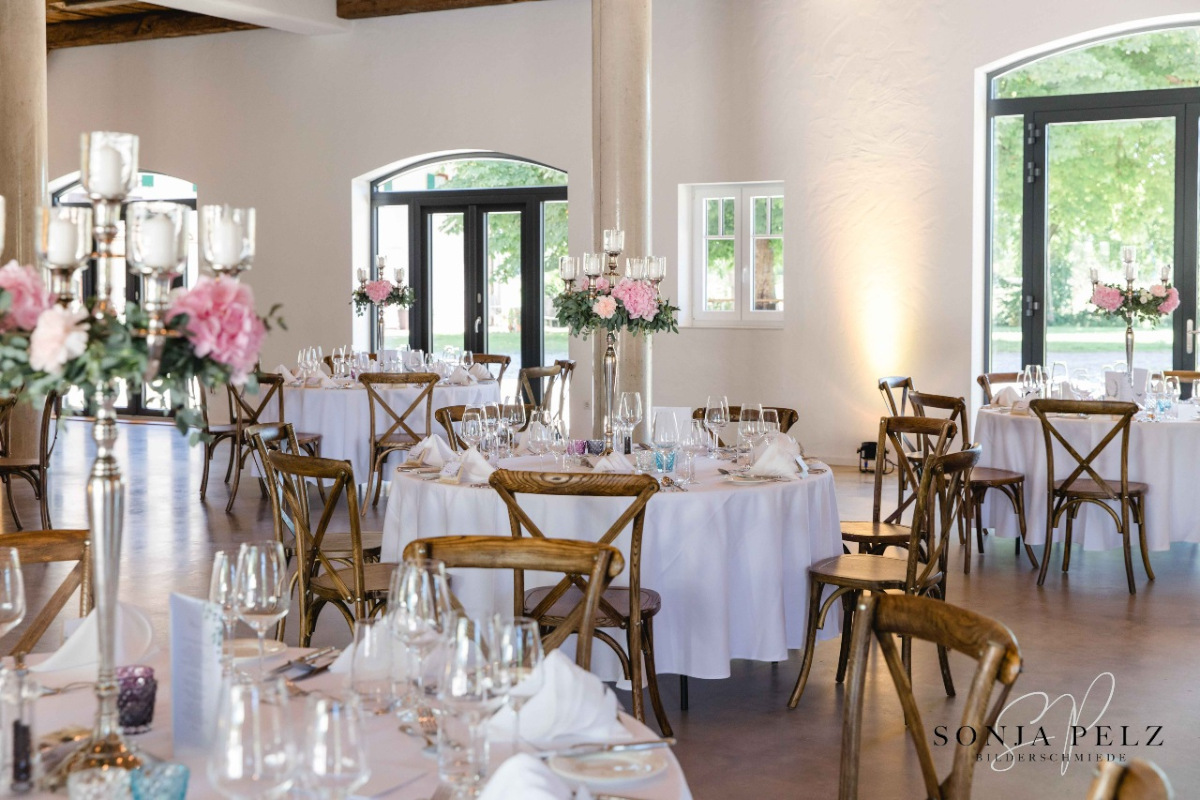 Through our many years of experience in event management, we know a variety of renowned and extraordinary venues! According to your needs and your personal ideas, we will work with you to develop the right room concept. Did you already know that we can also help you with the organization and planning of your party, business event or any other event? We also take care of the catering, the equipment and the scheduling. When all components come from a single source, you can be sure that they will fit together perfectly around your celebration and create a well-rounded picture.
We find the right location for your event in Munich
A location is only perfect when it meets the organizer's requirement criteria 100 percent. Take advantage of our many years of experience: We have been successfully advising our customers as event caterers for over 30 years and know exactly what is important for the ideal venue.
We support you in considering all criteria that have to be taken into account when renting a location. In Munich or the surrounding area, we can clarify all important points in a personal initial meeting:
How many people will be attending?
When should the event take place?
Should it be an outdoor or indoor location?
Is a combination of indoor and outdoor desired?
What is the total planned budget?
What program items are you planning for the event?
Will your guests travel individually or do you need a shuttle service?
Rustic, fairytale, playful, exclusive, industrial – which style do you prefer?
Our team provides comprehensive advice on all these questions as well as on other factors that play a role in choosing the ideal location for rent in Munich and the surrounding area. Tell us your considerations in peace, we take time for you. In the end, we will certainly find a breathtaking event location for you, which is individually tailored to your request and meets your wishes. In this way, you create the optimal framework conditions so that your company event, wedding or private party becomes an absolute highlight.
For a personal consultation, you can reach us by phone on +49 (0) 8024 92892, by e-Mail or via our online contact form.